Incident Handling Exercises are available as part of the following subscription: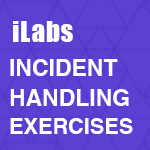 Each subscription provides 6 months of access to over 75 Different Exercises. Each exercise contains a Scenario, Objectives, and individual step by step tasks to guide the user through all steps necessary to complete the exercise.
Lab exercises are included for:
Trojans and Backdoors
Computer Forensics Investigation Process
Understanding Hard Disks and File Systems
Forensics Investigation Using AccessData FTK
Forensics Investigation Using EnCase
Log Capturing and Event Correlation
Still looking for more information? No problem. Click any of the categories below to read a full description of the labs and exercises.
Fully patched Operating Systems/Virtual Machines used in this Set of Exercises