HTTPort is a program from HTTHost that creates a transparent tunnel through a proxy server or firewall.
Objective
This lab will show you how networks can be scanned and how to use HTTPort and HTTHost.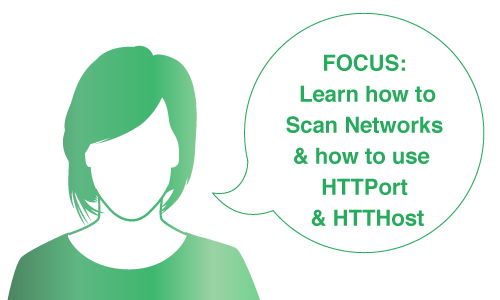 Scenario
Attackers are always hunting for clients that can be easily compromised and they can enter such networks with IP spoofing to damage or steal data. The attacker can get packets through a firewall by spoofing the IP address. If attackers are able to capture network traffic, as you have learned to do in the previous lab, they can perform Trojan attacks, registry attacks, password hijacking attacks, etc., which can prove to be disastrous for an organization's network. An attacker may use a network probe to capture raw packet data and then use this raw packet data to retrieve packet information such as source and destination IP address, source and destination ports, flags, header length, checksum, Time to Live (TTL), and protocol type.
Therefore, as a network administrator you should be able to identify attacks by extracting information from captured traffic such as source and destination IP addresses, protocol type, header length, source and destination ports, etc. and compare these details with modeled attack signatures to determine if an attack has occurred. You can also check the attack logs for the list of attacks and take evasive actions.
Also, you should be familiar with the HTTP tunneling technique by which you can identify additional security risks that may not be readily visible by conducting simple network and vulnerability scanning and determine the extent to which a network IDS can identify malicious traffic within a communication channel. In this lab you will learn HTTP Tunneling using HTTPort.

---
Firewall Penetration Testing
The Security Analyst Exercises / Firewall Penetration Testing contains the following Exercises:
HTTP Tunneling to Bypass Firewalls Using HTTPort
---
The Virtual Private Cloud for this Lab set utilizes:
---
Security Analyst Exercises are available as part of the following subscription: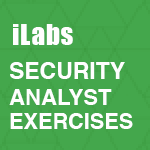 Each subscription provides
6 months access to 15 Different Exercises.
Each exercise contains a Scenario, Objectives, and individual step by step tasks to guide the user through all steps necessary to complete the exercise. The Penetration Testing Exercises are designed to give the user an ultimate hands-on experience. Each exercise category above has it's own Virtual Private Cloud that comes preconfigured with Vulnerable websites, Victim Machines, and the environment is LOADED with tools. Included in your network share are all the supporting tools required to practice in the Cyber Range / Lab environment.
Lab exercises are included for:
TCPIP Packet Analysis
Information Gathering
Vulnerability Analysis
External Penetration Testing
Internal Network Penetration Testing
Firewall Penetration Testing
IDS Penetration Testing
Password Cracking Penetration Testing
Social Engineering Penetration Testing
Web Application Penetration Testing
SQL Penetration Testing