Information gathering refers to collecting information about a target company that will help in penetration testing and security auditing of the company.
Objective
The objective of this lab is to help students learn different techniques to gather information about a company; you will learn how to:
Extract a company'™s information

List employees of the company

Use search engines to collect the information

Search for link popularity of the company's website

Gather competitive intelligence

List the company'™s partners and distributors
Visit the company as an inquirer and extract privileged information

Look up registered information in WhoIs Database

Extract DNS information using domain research tools

Locate the network range

Track email communications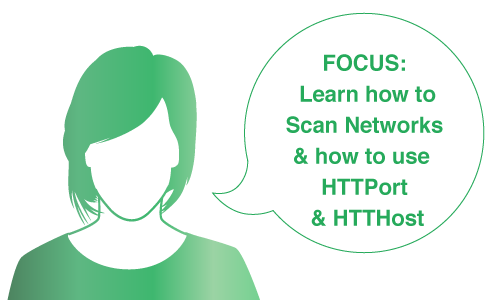 Scenario
Penetration testing is much more than just running exploits against vulnerable systems. In fact, a penetration test begins before penetration testers have even made contact with the victim'™s systems. Rather than blindly throwing out exploits and praying that one of them returns a shell, a penetration tester meticulously studies the environment for potential weaknesses and their mitigating factors. By the time a penetration tester runs an exploit, he or she is nearly certain that it will be successful. Since failed exploits can in some cases cause a crash or even damage to the target system, or at the very least make the target un-exploitable in the future, penetration testers won't get the best results, or deliver the most thorough report to their clients, if they blindly turn an automated exploit machine on the target network with no preparation.
A penetration tester collects the information of a company such as internal and external links of the company'™s website, people working in the company, geographical location, DNS information, competitive intelligence, network range etc. This information is collected in order to search for vulnerabilities, so as to exploit and sniff valuable information. In order to become an expert penetration tester and security auditor, you must know various techniques to gather a company'™s information.
---
Information Gathering
The Security Analyst Exercises / Information Gathering contains the following Exercises:
---
The Virtual Private Cloud for this Lab set utilizes:
---
Security Analyst Exercises are available as part of the following subscription: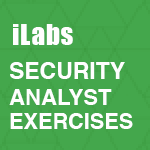 Each subscription provides
6 months access to 15 Different Exercises.
Each exercise contains a Scenario, Objectives, and individual step by step tasks to guide the user through all steps necessary to complete the exercise. The Penetration Testing Exercises are designed to give the user an ultimate hands-on experience. Each exercise category above has it's own Virtual Private Cloud that comes preconfigured with Vulnerable websites, Victim Machines, and the environment is LOADED with tools. Included in your network share are all the supporting tools required to practice in the Cyber Range / Lab environment.
Lab exercises are included for:
TCPIP Packet Analysis
Information Gathering
Vulnerability Analysis
External Penetration Testing
Internal Network Penetration Testing
Firewall Penetration Testing
IDS Penetration Testing
Password Cracking Penetration Testing
Social Engineering Penetration Testing
Web Application Penetration Testing
SQL Penetration Testing