Penetration Testing is a method of performing specific tests on a computer, network or web application and check for vulnerabilities that can be made use of for exploitation.
Objective
The objective of this lab is to provide expert knowledge on network enumeration and other responsibilities that include: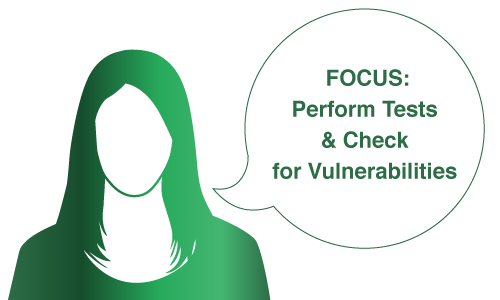 User name and user groups

Lists of computers, their operating systems, and ports

Machine names, network resources, and services

Lists of shares on individual hosts on the network

Policies and passwords
Scenario
Both internal and external network attacks are conducted in almost the same way, except for the fact that in case of an internal pen test, the attacker may possess authorized access or is starting from a point within the internal network. Such insider attacks tend to be more disastrous since the attackers already have the knowledge of the essential ones within a network and their location.
As a penetration tester or a Security Auditor you must know how to enumerate target networks and extract lists of computers, user names, user groups, ports, operating systems, machine names, network resources, and services using various enumeration techniques and come forward with suitable preventive measures to overcome these attacks.
---
Internal Network Penetration Testing
The Security Analyst Exercises / Internal Network Penetration Testing contains the following Exercises:
Scanning a Local Machine for Open Ports Using TCPView
User Activity Monitoring and Recording Using Power Spy 2013
Capture Remote Interfaces Using Wireshark
---
The Virtual Private Cloud for this Lab set utilizes:
---
Security Analyst Exercises are available as part of the following subscription: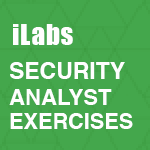 Each subscription provides
6 months access to 15 Different Exercises.
Each exercise contains a Scenario, Objectives, and individual step by step tasks to guide the user through all steps necessary to complete the exercise. The Penetration Testing Exercises are designed to give the user an ultimate hands-on experience. Each exercise category above has it's own Virtual Private Cloud that comes preconfigured with Vulnerable websites, Victim Machines, and the environment is LOADED with tools. Included in your network share are all the supporting tools required to practice in the Cyber Range / Lab environment.
Lab exercises are included for:
TCPIP Packet Analysis
Information Gathering
Vulnerability Analysis
External Penetration Testing
Internal Network Penetration Testing
Firewall Penetration Testing
IDS Penetration Testing
Password Cracking Penetration Testing
Social Engineering Penetration Testing
Web Application Penetration Testing
SQL Penetration Testing