File and partition recovery allows you to recover critically important documents and other files that have been lost by accidental deletion, intentional deletion to conceal the evidence, a system crash due to a virus, a software malfunction, or even sabotage. Forensic recovery of deleted files and partitions is achieved by using recovery tools that identify the contents of these lost files on the hard drive and allow for recovering and preserving the data forensically.
Objective
The objective of this lab is to provide expert knowledge on recovering deleted files and partitions, including:
Recovery of deleted or lost files emptied from the Recycle Bin

Disk recovery after a hard disk crash

Data recovery from a hard drive that has been reformatted or repartitioned


Recovery of financial records and other documents
Recovery from a USB drive, memory card, memory stick, camera card, zip disk, floppy disk, or other storage media

Recovery of files with the original date and timestamp

Finding partitions automatically, even if the boot sector or FAT has been erased or damaged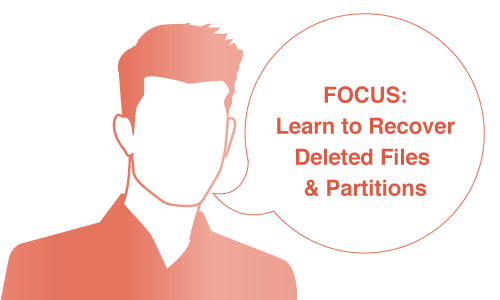 Scenario
The widespread use of computers means they may be used in the commission of a crime or be a target. Computers can be used in committing fraud, stealing an organization's formulas or property, damaging other computers, sexual harassment, cyber terrorism, etc. Criminals who misuse computers for such illegal purposes might clean out the computer before they depart by deleting everything or reformatting the hard drive. In dealing with such cases, to conduct a forensic investigation an investigator needs to use a variety of techniques and proprietary forensic applications to examine the hard drive copy, and search hidden folders and unallocated disk space for copies of encrypted, deleted, or damaged files.
---
Recovering Deleted Files and Deleted Partitions
Computer Forensics Exercises / Recovering Deleted Files and Deleted Partitions contains the following Exercises:
File Recovery Using EASEUS Data Recovery Wizard
File Recovery Using Quick Recovery Tool
---
The Virtual Private Cloud for this Lab set utilizes:
---
Computer Forensics Exercises are available as part of the following subscription: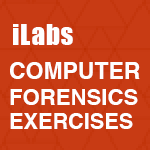 Each subscription provides
6 months access to 34 Different Exercises.
Each exercise contains a Scenario, Objectives, and individual step by step tasks to guide the user through all steps necessary to complete the exercise. The Computer Forensics Exercises are designed to give the user an ultimate hands-on experience. Each exercise category above has it's own Virtual Private Cloud that comes preconfigured with Vulnerable websites, Victim Machines, and the environment is LOADED with tools, we even provide investigation files, hard disk clones and targets. Included in your network share are all the supporting tools required to practice in the Cyber Range / Lab environment.
Lab exercises are included for:
Computer Forensics Investigation Process
Computer Forensics Lab
Understanding Hard Disks and File Systems
Windows Forensics
Data Acquisition and Duplication
Recovering Deleted Files and Partitions
Forensics Investigation Using AccessData FTK
Forensics Investigation Using EnCase
Steganography and Image File Forensics
Application Password Crackers
Log Capturing and Event Correlation
Network Forensics, Investigating Logs and Investigating Network Traffic
Investigating Wireless Attacks
Tracking & Investigating Email Crimes
Mobile Forensics
Investigative Reports